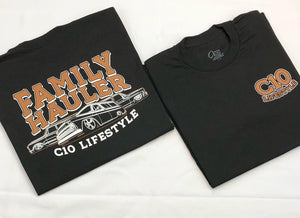 Family Hauler
Now you can represent the 1st 2nd or 3rd generation of Family Hauler Lifestyle where ever you go with our new killer design!
This premium design is available in a Mens tee S-4XL
Pick one up today and show what the Family Hauler scene is all about!
"where every truck has a story"