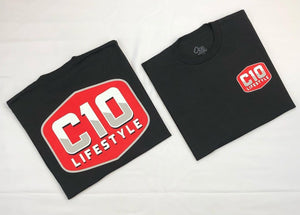 C10 Lifestyle V2 Logo Tee
Now you can represent the Lifestyle where ever you go with our new killer design!
This premium design is available in a Mens tee S-4XL
Pick one up today and show what the classic Chevy, GMC truck scene is all about!
"where every truck has a story"