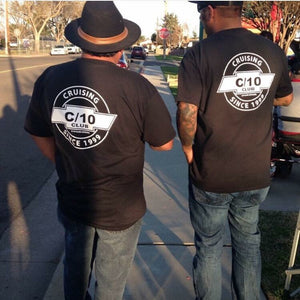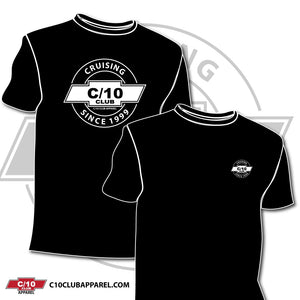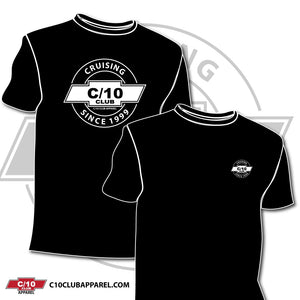 C10 Club Cruising Teeshirt
This is our Cruising teeshirt. Just like "Cruising Since 1999" sticker, the tee takes us back to where it all started. 
Black shirt with small logo on the left front chest and a large logo on the rear.
White shirt is reversed with black logo front and rear.